MSC Divina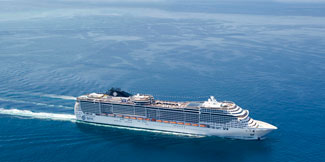 Timeless elegance in modern comfort
Inspired by Sophia Loren, MSC Divina brings you all the elegance and glamour of the golden age of cruise lines in an ecological new way. On board you'll find every modern comfort, a variety of sports, leisure facilities and world-class entertainment, including Kids and Teen Clubs to ensure everyone's happy.
With style, luxury and attention to detail, the MSC Divina boasts a real stone piazza, a Casino Veneziano and Broadway-size Pantheon Theatre. From the elegant Swarovski crystal staircases to the Infinity Pool extending seamlessly out to sea, the MSC Divina is undeniably glamorous.
MSC Aurea Spa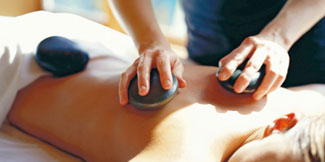 Put wellbeing, pampering and peace of mind at the heart of your cruise. In addition to all the features of "Bella" and "Fantastica", our "Aurea" fares offer a series of relaxing benefits for body and soul. Embark smoothly with priority boarding then relax in an elegant cabin where you'll find a set of free wellbeing products as well as a complimentary dressing gown and slippers. Dine at the time of your choice in a reserved area of the restaurant, enjoying all-inclusive unlimited drinks*. Bask in the exclusivity of a private sun deck. Best of all, take advantage of a fantastic spa package including a spa welcome cocktail, one massage of your choice from the spa menu, tanning shower, private wellness consultation and unrestricted use of the Thermal Area throughout your cruise (available only for adults). Set sail for pure relaxation.
*The drinks package refers to Allegrissimo or More For Less, depending on destination. (*Starting from summer 2017, these package will be renamed All-Inclusive Restaurant & Bar Drink Package and All-Inclusive Classic Drink Package)